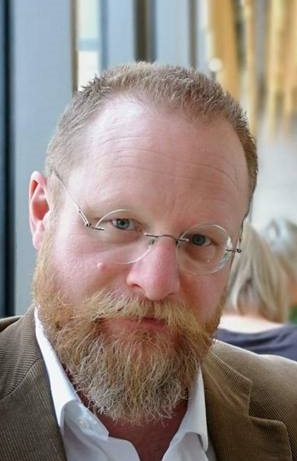 Dr Mark G J Hartl is an Associate Professor of Marine Biology, specialising in Marine Ecotoxicology in the Centre for Marine Biodiversity & Biotechnology (CMBB), Institute of Life and Earth Sciences, at Heriot-Watt University. He is also Director of the CMBB and Director of Studies for the MSc cluster in Marine, Environment and Climate Change (http://www.hw.ac.uk/marinemsc).
Dr Hartl represents the Marine Alliance for Science & technology, Scotland (MASTS) on the Scottish Government's Marine Litter Advisory Group Steering Committee and leads the MASTS Stressors Forum (http://www.masts.ac.uk/research/research-forums/marine-stressors-forum/).
He received an MSc from the University of Vienna (1996) in Biology (Zoology/Marine Ecology) and a PhD from the University of Southampton (2000). Following a Postdoctoral Fellowship at University College Cork (2001-2006), he took up a position as Lecturer in the School of Life Sciences at Heriot-Watt University, Edinburgh. He was president of the Physiology Section of the American Fisheries Society (2010-2012) and served on the Environmental Pollution Review Panel for FORMAS (2011-2014).
Latest Paper
Stenton, C. A., Bolger, E. L., Michenot, M., Dodd, J. A., Wale, M. A., Briers, R. A., Hartl, M. G. J., Diele, K. (2022) Effects of Pile-driving Playbacks and Cadmium Co-exposure on the Early-Life-Stage Development of the Norway Lobster, Nephrops norvegicus. Marine Pollution Bulletin 113667
Latest Citation(s) 05 August 2022; h-index 19
Jones, K.L., Hartl, M.G.J., Bell, M.C., Capper, A., 2020. Microplastic accumulation in a Zostera marina L. bed at Deerness Sound, Orkney, Scotland. Mar Pollut Bull 152, 110883.
cited by
Cozzolino, L., Nicastro, K.R., Seuront, L., McQuaid, C.D., Zardi, G.I., 2022. The relative effects of interspecific and intraspecific diversity on microplastic trapping in coastal biogenic habitats. Sci Tot Environ 848, 157771.
++++++++++++++++++++++++++++++++++++++++++++++++++++++++++++++++++++
02 August 2022
Wale, M., Briers, R.A., Hartl, M.G.J., Bryson, D., Diele, K., 2019. From DNA to Ecological Performance: Effects of Anthropogenic Noise on a Reef-Building Mussel. Sci Total Environ 689, 126-132.
cited by
Day, R.D., Fitzgibbon, Q.P., McCauley, R.D., Baker, K.B., Semmens, J.M., 2022. The impact of seismic survey exposure on the righting reflex and moult cycle of Southern Rock Lobster (Jasus edwardsii) puerulus larvae and juveniles. Environ Pollut 309, 119699.